55-59 Cab Corner 6x9 Speaker Brackets
Cab corner 6x9 speaker brackets for the 55-59 GM trucks, both big and small window designs. These brackets are made of heavy duty 16 gauge steel, and fit perfectly in the cab corners...even with the bench seat all the way back. A great and inexpensive way to upgrade the stereo/sound system in your vintage truck, and a nice way to clean up the back of the cab for a cleaner/custom look. These will only work with trucks with relocated in-cab fuel tanks. I am working on a design for trucks with factory in-cab fuel tanks, should have those ready September/October 2019.
These are sold in pairs and include both L & R speaker brackets, adjustable floor mounting brackets, mounting hardware and detailed instructions.
Made in the USA!
To purchase a set, simply use PayPal feature below. Prices is $95 and that includes shipping to anywhere in the continental US, anywhere else, please contact me using the link below.


If you have any questions, I can be contacted at jdrew@73-87.com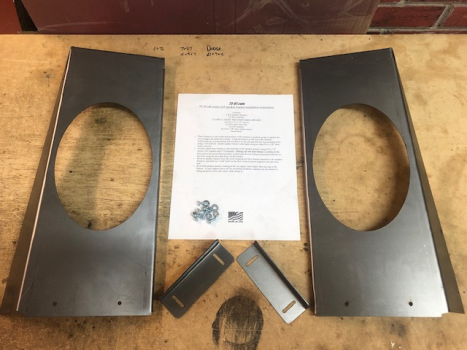 Big window cab & brackets pictured above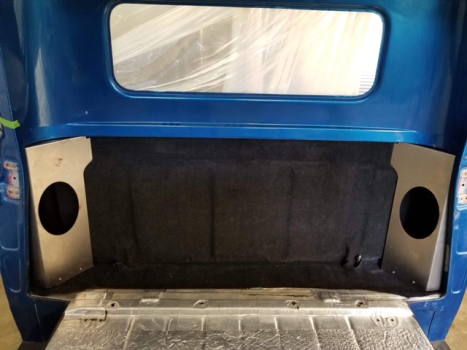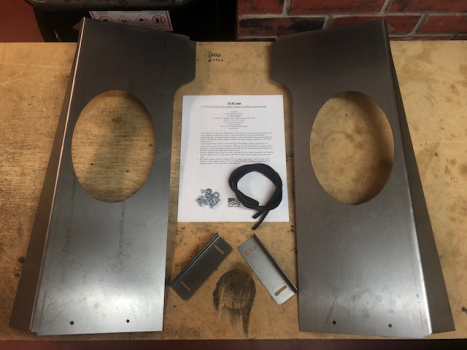 Small window cab & brackets pictured above