Last Site Update 08-25-07
Latest Additions and Updates
UPDATES:
Came across the September 1973 Consumer Reports magazine, and in it, a comparison of the six leading light duty trucks of 1973. The participants were the Ford F100, Chevrolet C10, Dodge D100, Toyota Hi-lux, Chevrolet Luv, and the Datsun Li'l Hustler. Click here to read it all for yourself.
Still adding Readers Rides, just a few more to look at. Be sure to visit the Readers Ride section to see the rest of the new additions!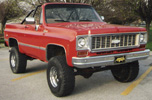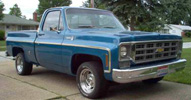 Anyone know anything about this truck? This is a visitors truck and he is looking for some information on it. If anyone has any information on it, please contact me at jdrew@73-87.com. Thanks!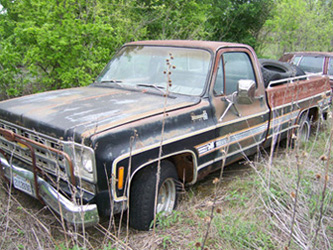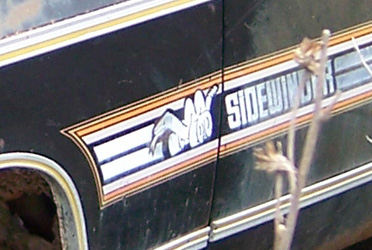 Yet more Readers Rides have been added...with many more to come in the following days. Here are a few more of some outstanding 'Rides you folks have been sending in!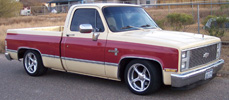 More Readers Rides have been added, with many more to come...Here are just a few wxamples of the recent additions. Click the picture to be taken to their section.
The Readers Rides page has been updated, rides are now broken down by bodystyle to help the pages load faster and to help visitors find what they are looking for easier. Take a look, and if you haven't already, send me pictures of your ride...I would love to add it to the site.
Are you in to radio controlled cars & trucks? If so, would you like to have a 73-87 radio controlled truck? Well, I have good news....you can! While I was hanging out at one of the 73-87 message boards I frequent, a member there posted a picture of the R/C Blazer you see below. Turns out this Blazer belonged to one of his online friends...and since I thought it was one of the coolest little toys I have ever seen, I asked if he could put me in contact with the builder. Long story short, Santiago Montejo (the builder), put together this article for all of us to read. So, if you think this is something you would like to do, click the picture below to be taken to his article. Oh, before I forget...he has provided detailed pictures of three 73-87's he has built! Thank you Santiago!

Been working on the truck a little lately, click the image below to see a couple other "updated" pictures. Also, wrapped up the fuel cell install article...added the final picture, one of the fuel door installed in the painted bed floor. I am pleased with how it turned out.
Want to add an overhead console to your 73-87 truck? A visitor of this site and an online friend of mine, Bruce Latulip, has put together a new tech article doing exactly that! Bruce just recently installed a late model overhead console to his beautiful stepside and took the time to take some photos along the way and put together a neat little how-to for the site. Click the link above to see exactly how it was done.
Finally had a chance to update the site after a couple months. I have added some brand new GM assembly line photos courtesy of visitor Larry Wittman, click here to see the latest additions. Larry also sent in some other GM promotional photos, they can be seen here. Thank you very much Larry for sharing these with all of us!


Lately I have been receiving numerous E-mails requesting help decoding all sorts of engines and transmissions. Unfortunately I do not own any engine or transmission suffix books, but I can however tell you where to begin your search. Visit Mortec.com, there is a ton of information on their site pertaining to Chevrolet engines, and more than likely you will find what you are looking for there. If that doesn't answer your question, please visit any of the sites below, all are filled with owners of these trucks (and older), someone is bound to know there. My screen name is bigblock73 on all four, stop by and say hi.
---


---
2007 UPDATE LOG:
02/20/07 - ADDED GM PHOTOS
02/22/07 - ADDED OVERHEAD CONSOLE TECH ARTICLE
04/30/07 - FINISHED FUEL CELL ARTICLE
04/30/07 - UPDATED EXTERIOR TRUCK PICTURES
6/12/07 - ADDED XMOD ARTICLE
6/21/07 - STOLEN TRUCK LINK
6/25/07 - UPDATED READERS RIDE PAGE
8/18/07 - UPDATED READERS RIDE PAGE
8/20/07 - UPDATED READERS RIDE PAGE
8/21/07 - UPDATED READERS RIDE PAGE
8/25/07 - 1973 CONSUMER REPORTS TEST